Heel Surgery
Heel surgery options are available in Rowlett, TX. Casteel Foot & Ankle Center is conveniently located to provide state-of-the-art heel surgery options for Rowlett, Rockwall, Garland, Royse City, Wylie and Forney. Our heel surgeon is highly trained and an expert in heel surgery techniques and podiatric medicine. Dr. Casteel, DPM, and her team will ensure you have the best surgical options available as your foot health needs are addressed.
Heel Pain May Require Heel Surgery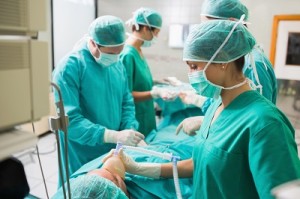 Heel pain may be caused by several conditions within the foot and is a common complaint. In many cases it subsides or goes away on its own. If the pain persists, however, you should see a doctor to find out the reason for the pain and address the problem early. The longer the pain goes on, the more intense it may become and more damage may occur to the area. In some cases, heel pain may require surgery. Some conditions that may not respond to less invasive heel pain treatments may be considered for surgical options. Conditions include:
Our expert heel surgeon understands the need to resume your daily activities being pain free. Dr. Casteel is a highly trained podiatric surgeon who will examine and find the source of your pain, and treat the condition with advanced techniques when surgery is necessary.
Make an Appointment with Our Heel Surgeon
If you suspect you may need heel surgery, call Casteel Foot and Ankle Center at 972-301-7051 or 972-805-9985 or by contact us online to schedule an appointment with Dr. Casteel, DPM. As an expert in heel surgery and she will ensure you receive the best treatment for your heel pain. We are conveniently located in Rowlett, TX serving the Rowlett community and the surrounding areas.