Rockwall Podiatrist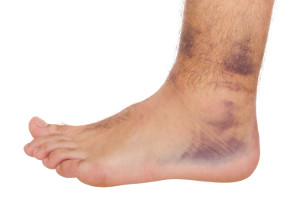 Situated on the east shore of Lake Ray Hubbard, the city of Rockwall is an active community that enjoys water sports and lake living. With the myriad of activities available to residents comes the propensity for injuries leading to foot pain, ankle pain or heel pain.
If you are trying to manage an injury of that sort, podiatrist Dr. Casteel of Casteel Foot & Ankle Center has the expertise to properly care for your injury. Our foot & ankle surgeon and team provide medical care for:
If the source of your pain requires surgery, our team has the surgical experience and understanding to properly treat your condition.
Podiatry in Rockwall
Casteel Foot & Ankle Center is strategically located in Rowlett to provide convenient access to high end foot & ankle care for our Rockwall patients. Our foot doctor understands the importance of keeping your feet healthy. As a foot specialist and skilled foot & ankle surgeon offering care to Rockwall residents, our podiatrist will utilize the latest medical advances and techniques to properly address your foot or ankle condition. Our office staff is steadfast to make your visit comfortable and smooth, caring for every step in the process.
How Do I Schedule an Appointment?
We are accepting new patients from Rockwall for our foot & ankle surgeon. Scheduling an appointment is easy. Simply call our office at 971-301-7051 or 972-468-0966 or by contact us online to set up an office visit. Rockwall podiatry patients have a choice for quality foot care. We look forward to serving you and caring for your needs.