Forney Podiatrist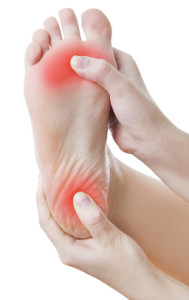 The city of Forney is only 23 miles east of Dallas in northwestern Kaufman County, but it's down home personality makes it unique. Visitors and residents can spend days exploring the many antique stores found in the area, but when foot pain or injury interrupts the fun, it's time to visit Dr. Catherine Casteel, DPM.
At Casteel Foot & Ankle Center in Rowlett, TX, she treats foot pain, ankle pain or heel pain. Our podiatrist and medical staff have the expertise to properly care for any foot or ankle injury. Dr. Casteel is also a foot and ankle surgeon. She and the staff provide care for:
If surgery is needed, the team at Casteel Foot & Ankle Center integrates the most advanced surgical techniques available today, resulting in more safe and efficient recovery time.
Podiatry in Forney
Casteel Foot & Ankle Center is strategically located in Rowlett to offer quick podiatrist care to our Forney patients. Keeping your feet healthy is always our priority. Using state-of-the-art equipment to care for Forney's podiatry needs, our medical staff never fails to provide excellent podiatry care.
Schedule an Appointment
Now accepting new patients from Forney for our podiatry care, we make it easy for you to schedule an appointment. Just call Casteel Foot & Ankle Center at 972-301-7051 or 972-468-0966 or contact us online to start receiving top quality foot care today.