Ankle Pain Treatment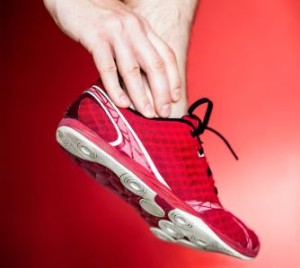 At Casteel Foot and Ankle Center we provide the highest quality ankle pain treatment and care for ankle disorders to our patients. Our office is conveniently located in Rowlett, TX where our podiatric ankle surgeon is able to assess and diagnose ankle pain disorders, as well as prescribe the best overall treatment plan for you.
Catherine Casteel, DPM, is a skilled ankle surgeon able to perform ankle surgery to correct many ankle disorders. Our office provides a comfortable and reassuring setting to meet the needs of our patients with the highest level of foot and ankle care. Our professional staff will make you feel perfectly at ease as they go above and beyond to make your visit as comfortable as possible.
Ankle Injuries Triggering Ankle Pain
Ankle injuries are often associated with sports injuries where athletes often suffer from ankle pain due to ankle injuries. However, ankle injuries can easily happen during your everyday life, as well. Whether an athlete or simply a person in a normal activity, no one is immune from ankle injuries. It can occur to anyone at any age. When the ankle is forced or twisted outside of its normal position an ankle injury may occur resulting in ankle pain. Common ankle injuries causing ankle pain include:
Ankle Pain Treatments
Ankle Pain treatment services are available for all ankle pain conditions. Our ankle surgeon will prescribe the best treatment option for you based on your examination. Depending on the extent of how long the injury or pain has been present our podiatrist will recommend the best available options to correct the ankle pain and injury. Surgical options available include:
Arthroscopic Ankle Surgery
Ankle Ligament Reconstruction
Ankle Fracture Surgery
How Do I Schedule an Appointment?
To request an appointment with our podiatrist regarding your ankle pain treatment, please contact us online or call our Rowlett office at 972-301-7051 or 972-468-0966 in Royse City. to speak to our staff about earliest availability. Our goal is to deliver quality care in a comfortable setting at our convenient location. We look forward to serving you and addressing any ankle or foot pain conditions you may have.