Foot Pain Relief in Rowlett, TX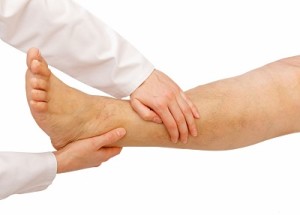 If you suffer from foot pain, relief can be found in Rowlett, TX. Dr. Catherine Casteel, our podiatrist at Casteel Foot and Ankle Center utilizes state-of-the-art equipment and advanced medical techniques to bring about proper foot health. We are proud to serve the Rowlett community and its surrounding cities for foot care. Our podiatrist will ensure you have a complete examination for the most comprehensive treatment to restore your foot health.
Foot Pain Symptoms
The foot has many parts that work together. It is an intricate design containing ligaments, bones, muscles, tendons, fascia, toenails, nerves, skin and blood vessels. When any of these become inflamed by injury or overuse, foot pain is its result and the pain can be debilitating. Some levels of pain can also hinder normal daily activities. The good news is you don't have to live with pain anymore. Our Rowlett foot doctor and her team is ready to help you get pain free again.
Foot Disorders
Any part of the foot may begin to cause pain due to a disorder or injury that might have occurred.  It is important to check your feet daily. The following disorders can lead to foot pain:
Foot Pain Treatments
Our podiatrist will give a thorough examination and determine the source of the foot pain. She is an expert in foot pain and its causes and treatment. Taking conservative approaches to treating foot disorders is always preferable. Our podiatrist has great success at nonsurgical approaches to treating pain. When nonsurgical approaches are not effective, our foot doctor may recommend surgery for correcting the foot pain disorder.
Call for an Appointment
Call 972-301-7051 or 972-468-0966 or by contact us online to schedule an appointment for an examination if you are suffering from foot pain. Dr. Casteel and her team will ensure you receive the attention you need, and answer any questions you have about foot pain and treatment options. Your podiatrist is conveniently located in Rowlett, TX to serve the local community and its surrounding areas.