Barefoot Training Available in Rowlett,TX
Barefoot training programs are now available in Rowlett at Casteel Foot & Ankle Center. Dr. Casteel, our certified barefoot training specialist, is using the advanced Barefoot Training Program for foot care and foot pain treatments. By integrating barefoot training into their foot and ankle rehab programs and workouts, she makes it possible to achieve better overall health and wellness.
Why Barefoot Training?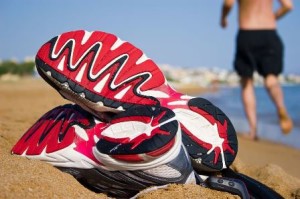 The latest research on Barefoot training has shown that it properly restores the foot function with corrective exercises. By developing an effective program she is able to address and correct movement dysfunction, enabling the patient to achieve faster results. Barefoot training has shown to be a powerful tool for foot therapy with ankle instability, low back pain, ACL injuries, as well as helping many other disorders.
Barefoot training strengthens muscles that stabilize the foot and ankle. This helps with improving balance. Barefoot training has also shown to improve muscle alignment as well as neuromuscular pathways. Evidence supports that stronger arches have been a result of barefoot training as well as:
Flexibility
Mobility
Increased range of motion
Improved ankle, knee, and hip strength
Fewer injuries
Less foot odor
Contact Our Office for an Appointment
If you are interested in Barefoot training as an option to integrate into your foot rehab, contact our Certified Barefoot Training Specialist at 972-301-7051 or 972-468-0966 or by contact us online. Dr. Casteel will examine you and design a program specifically for your needs.