Ankle Surgery in Rowlett, TX
Ankle surgery options are available in Rowlett and Royse City at Casteel Foot & Ankle Center. Our foot and ankle surgeon is available to prescribe the best course of action to treat your pain. A full examination by the ankle surgeon will be conducted and she will educate you on the condition you may be suffering from, and suggest ankle treatment options. Our office staff will make your visit pleasant and comfortable.
Ankle Surgery Treatment Options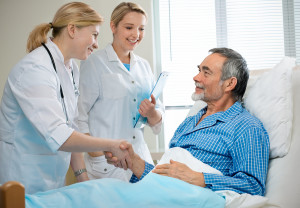 Casteel Foot & Ankle Center strives to provide the best treatment and services to meet your podiatric health needs. Non-invasive methods are preferred, if possible. When the ankle conditions are not responsive to these conservative approaches, the foot doctor may see the need for surgical intervention. Dr. Casteel will explain the appropriate surgical approach needed to ensure restoration of foot function. The types of foot surgery may include:
Arthroscopic Ankle Surgery
Fusions
Ankle Ligament Reconstruction
Tendon Reconstruction
Tarsal Tunnel Surgery
The appropriate surgical approach will depend on the comprehensive exam results. Our goal is to restore your foot health with the best available ankle treatment options to become ankle pain free.
Schedule Ankle Surgery in North Texas
If you are suffering from ankle pain contact our foot and ankle surgeon online or call 972-301-7051 or 972-468-0966 today.